Offbeat stays is a humble yet an Adventurous segment that we have been working so as to bring you a bit closer to nature and introduce you to the offbeat experience, by focusing on certain aspects.
Offbeat stays is for all your experiential stay in a homely feel alongside nature- Be it a rejuvenating workcation , or a leisure trip with your family to spend some quality time or maybe a digital detox amongst the mountains and beaches- Offbeat stays got your back.
While there are so many places to visit, we realized that there is no better way to discover new and unexplored ones so here we come in with OFFBEATSTAYS!
We strongly have our voices on the #VocalForLocal and hence we make an effort to connect your pleasant and an enjoyable stay with homely properties that are owned by generations of families and are family run properties, thereby provide them also with a social platform and make sure they have a voice and simultaneously provide a handcrafted, perfected and an exclusive experience for the "Stayers"
With destinations not spoken much, and with roads not taken that often, we aim to give you an experience that is not the usual one- We are with you to facilitate, provide and let you on a wild exploratory voyage into the wilderness, snows, the dense forests , the lofty hills and what not! Hop on for something which is truly Offbeat and off the maps!
What our Guest Says
The biggest reward is to satisfy our guest and share their experience with us.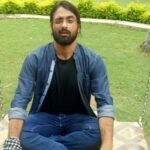 Kashish Aneja -
RJ, Red FM
"I booked a property in Manali with Offbeat Stays and undoubtedly, it ended up becoming my best decision after lockdown. From the peaceful state of mind, the breathtakingly beautiful views and location, the class-apart services provided to me and to paying heed to the tiniest of my requirements I simply cannot complain about a single thing. Can't wait to be back at it again."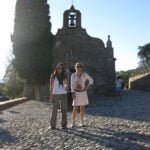 Rythm Chaudhary -
Software Engineer, TCS
"So after spending literally an eternity in this lockdown i was craving for a beach view property and of course along with the lavishness I deserved after all this while. I got in touch with off beat stays and the experience has been wonderfully inexplicable."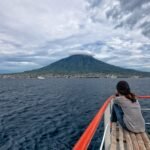 Apoorva Sharma -
Freelancer, SEO & SEM
"At first I was quite confused about this work from mountains thing as I was going to travel solo but later on over a period of time I made up my mind and booked my staycation with Offbeat Stays. Got an amazing and cozy homestay in Himachal surrounded with lush green scenery and Himalayan range. The best part was the sunsets from my room balcony. Didn't really feels like you're away from home. I would really recommend it to all those seeking staycations around Himalayas."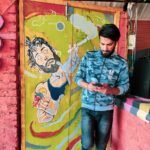 Parth Shukla -
Auditing Executive, Deloitte
"You do not always want to be on a vacation at a really populous destination amidst the crowd. At times it is more about exploring the unexplored and connecting with the nature merely. And that's when I found this amazing mud house in Himachal through offbeat stays which was the exact crystal clear representation of the image I had painted in my mind."